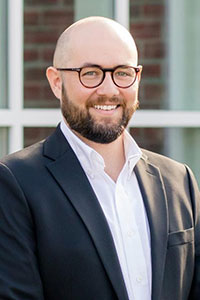 Justin Tilghman, Ph.D., Chairman
Justin is a dean at Lenoir Community College and also serves as a professor of theology at the Carolina College of Biblical Studies.  He holds an Educational Specialist degree from Columbia International University and a Ph.D. in Educational Leadership.  He is a member of both the Evangelical Theological Society and the Evangelical Philosophical Society as well as a supporter of the Lowrie Center for Christian School Education.  He and his wife Ellen and their son, John William, live in Kinston (Justin's hometown) and attend Grace Fellowship Church, where they serve as House Church leaders.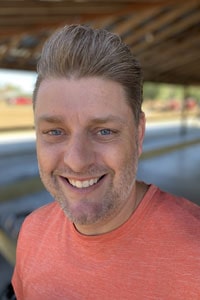 Ryan Vernon
Ryan is a native of Kinston and currently serves as the Lead Pastor of 902 Church. He has been married to his "way out of his league" wife Mindy for 17 years. They have 5 children who keep them very busy. He enjoys playing basketball, tennis, and working out. Ryan looks forward to serving Hope Prep and believes the best is yet to come for the city of Kinston.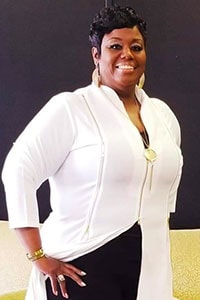 Angelia Shepherd
Angelia Shepherd lives in Kinston, NC, but is from Deep Run and is a graduate of South Lenoir High School. She continued her education at Lenoir Community College, with a certification in Cosmetology and an Associate's Degree in Early Childhood Education. She also has a B.A. and an M.A. in Early Childhood Education from Ashford University. She has been the wife of one husband for 23 years. They have 3 children and 4 grandsons. She has been working with children for about 15 years and has been a lead teacher at Greenelamp Head Start for 7 years. Along with her husband, she pastors Sons of Issachar Ministries in Kinston, NC. She loves ministry and the Lord's church. She also leads a women's fellowship called Sisters Building Sisters. She has a keen interest in helping to shape the future leaders of tomorrow…our children.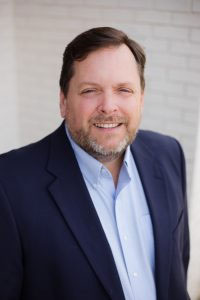 Gram Spear
Gram, a licensed real estate broker, has worked for Perry Management, Inc. since 1991. He attended Appalachian State University and East Carolina University. He is an elder at Grace Fellowship Church and is married with four children and one daughter-in-law. He is Past President of Kinston Chamber of Commerce, Kinston Noon Rotary, and Lenoir Community College Education Foundation. He currently is the Board Chairman of the Kinston/Lenoir County Travel and Tourism Authority.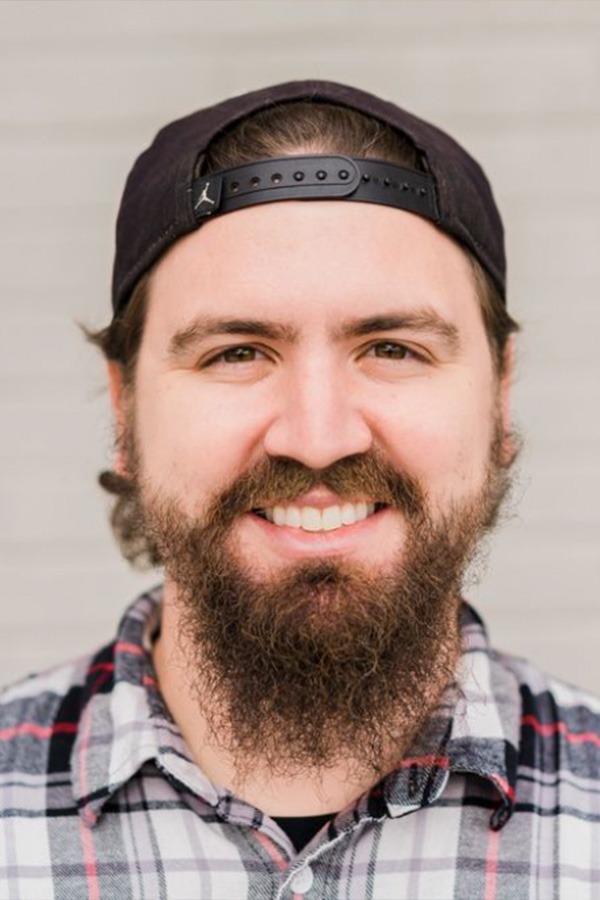 Tim Smith

Tim is originally from upstate New York and serves as the Associate Pastor at 902 Church. After graduating from Liberty Theological Seminary, he pursued a beautiful woman and his calling to North Carolina where they have served together for almost 15 years. Tim and his wife Lindsey are foster parents and have adopted four children, so their home is always a little crazy! Tim loves the mission of Hope Prep and is excited to be a part of what God is doing at it!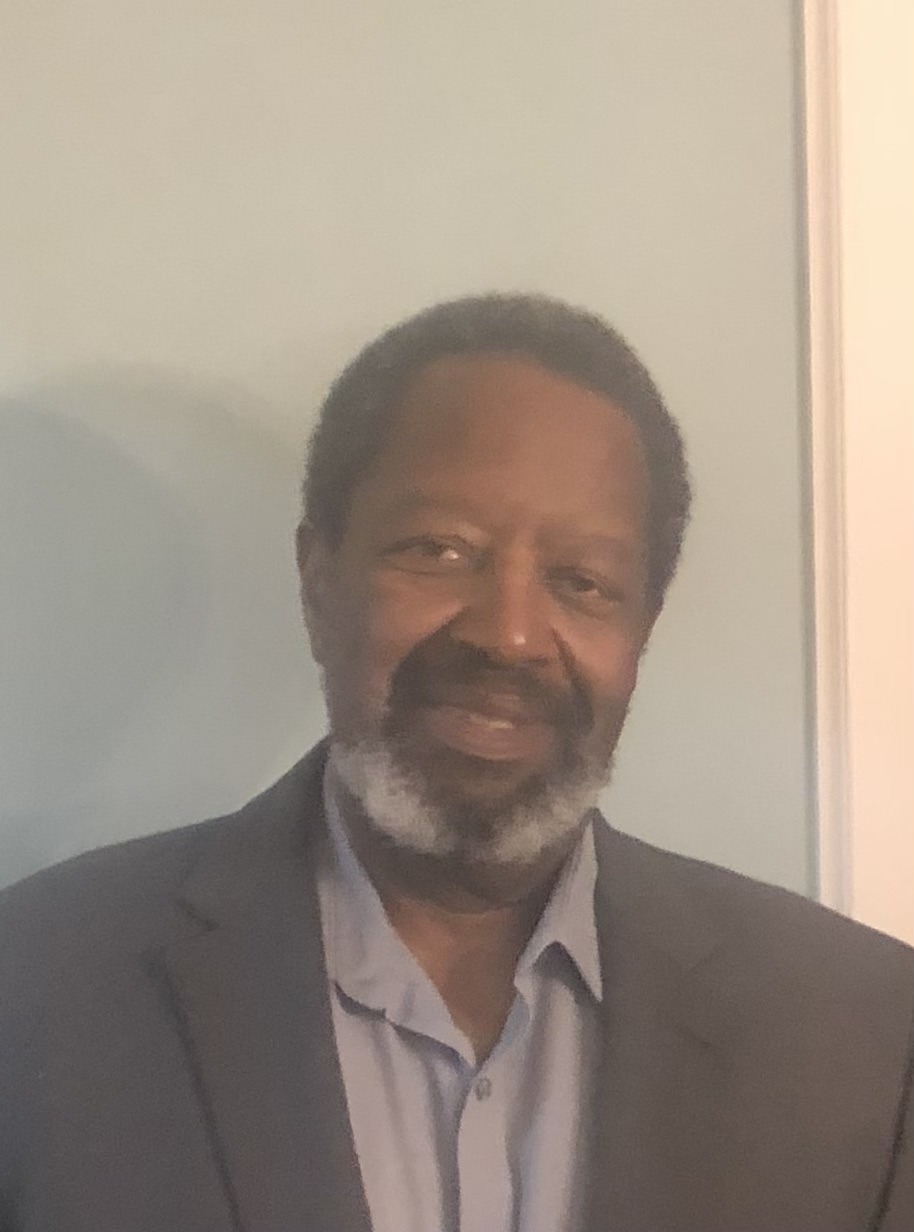 Allen Chambers

Allen is a native of Alabama who appreciates the values that he learned while growing up in a small town there. He and his wife Renee however, raised their now adult children here in North Carolina. Allen's degrees from Auburn University helped to prepare him for a long career in administration and leadership for a wide variety of business entities. Prior to and since receiving his degree from Southern Evangelical Seminary, Allen has enjoyed pastoral and layman roles involving counseling, discipleship, and teaching. He looks forward to continuing to serve in these areas of ministry as the Lord provides opportunity. Allen and his wife are beyond excited about the vision, mission and possibility that is Hope Prep!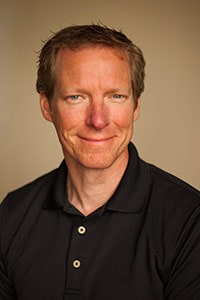 Jason McKnight
Jason has served as Lead Pastor of Grace Fellowship Church in Kinston since 2003. He also serves as Chair of the Board of South America Mission, and he teaches one course a semester at Christ Covenant School – a classical Christian school in Winterville. He originally hails from Montreal, Canada. He graduated from Gordon Conwell Theological Seminary in Boston. He and his wife Susan love raising their sons, Andrew and Daniel.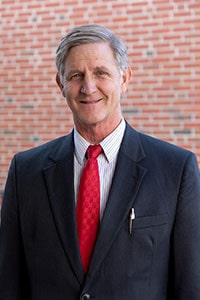 Jimbo Perry
Jimbo is a small town lawyer. He and his wife Joan have raised five sons (and participated in and watched all their extracurricular activities) and given a temporary home to dozens more children and young adults. He volunteers many hours of his week in several other endeavors, such as little by little, The Refuge, and spending time with his 11 grandchildren.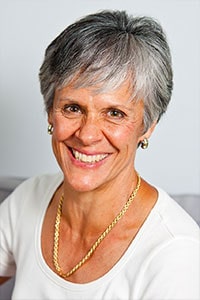 Joan Perry
Originally from Charlotte, Joan received her B.A. in Chemistry in 1979 and M.D. in 1983 from UNC-Chapel Hill. After completing her pediatric residency at UNC, she and her family moved to Kinston, where she and her husband, Jimbo, have raised 5 sons and been intimately involved in the rural eastern NC community. Her professional career has included 35+ years of employment with a private pediatric practice, the Lenoir County Health Department, and adjunct appointments at UNC and Brody Schools of Medicine. Her life in Kinston has revolved around community involvement addressing issues ranging from education to homelessness to prevention of sexual abuse. Perhaps her most rewarding investment has been the privilege of having more than 25 individuals share life with her family in her home for extended periods of time.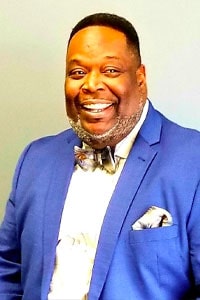 Khayyam Shepherd
Pastor Khayyam Shepherd has been a resident of Kinston since 1985. After serving on active duty in the U.S. Navy, he finished out his reserve time, and went on to become a department manager at the Kinston Walmart. In 2004 he was called to preach the gospel, and after completing the required school of ministry, Pastor Shepherd became an associate minister in Mt. Zion Church Ministries in Goldsboro. In 2008 he was ordained into the Eldership of that church, and served there faithfully until 2013. That's when he transitioned back to Kinston to serve as an Elder at St. Mark Church Ministry until 2017, when he and his wife Angelia founded S.O.I. Ministries in Kinston. Pastor Shepherd has been married 23 years, with 3 children, and 4 grandchildren. He represents the faith-based community on the Lenoir County Juvenile Crime Prevention Council. He also is a member of the Kinston Economic Empowerment Coalition. Pastor Shepherd loves helping people.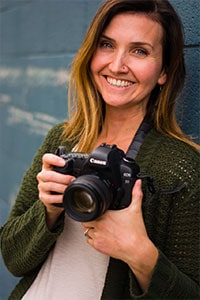 Lindsay Corrigan
Lindsay served as secretary on the inaugural Board of Directors for Hope Preparatory School and currently serves on the Advisory Board, aiding in marketing and promotion of the school. In 2004, she earned a Bachelor of Arts Degree in Communications, Bible and Theology, and English Literature from Malone University in Canton, Ohio. Lindsay is a classical home educator for her three children and teaches The Essentials of the English Language, an English and grammar course for 9- to 12-year-old homeschool students offered through Classical Conversations of Kinston. Lindsay has been a professional photographer since 2006 and has been featured and published nationally for her work. Lindsay resides in Kinston with her husband, Josiah, and their three children, and they have been active members at Grace Fellowship Church since 2009.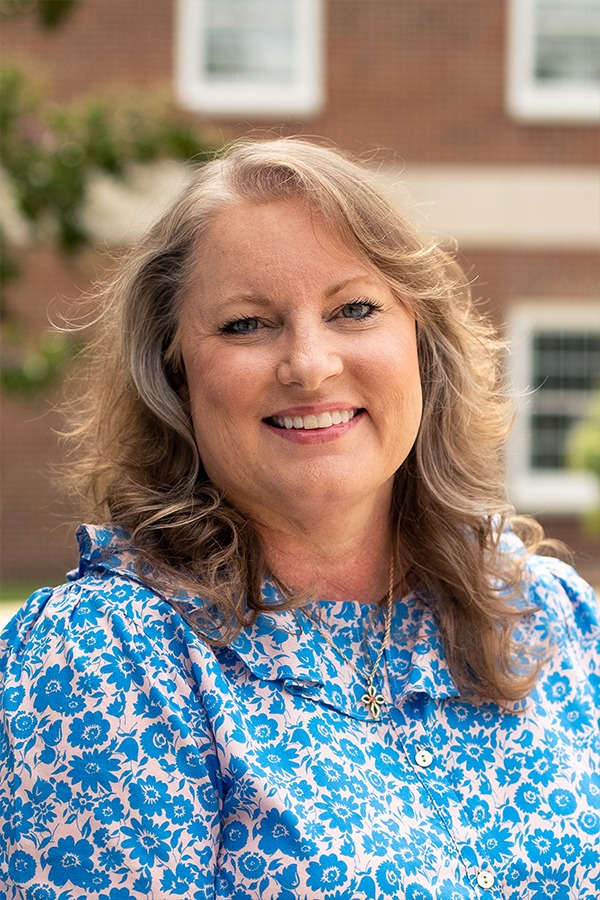 Diane Spear – Head of School
Diane grew up in Houston, Texas, and graduated from Baylor University with a Bachelor's Degree in Political Science and Slavic Studies. She worked as a legislative assistant and then attended Baylor School of Law. She came to Kinston to work in the Perry Law Office. While there she met and married Kinston native, Gram Spear, with whom she has been blessed to raise 4 children over the past 25 years. Gram and Diane were founding members of Grace Fellowship Church and continue to be active in serving their church and their beloved Kinston to elevate the welfare of this community. Diane developed a passion for Christ-centered classical education and brought Classical Conversations to eastern North Carolina. In addition to homeschooling her own children classically, Diane taught Latin and Bible at Christ Covenant School of Winterville, NC, and loves working with students and parents in Christian community to help children realize their remarkable potential as image-bearers of God.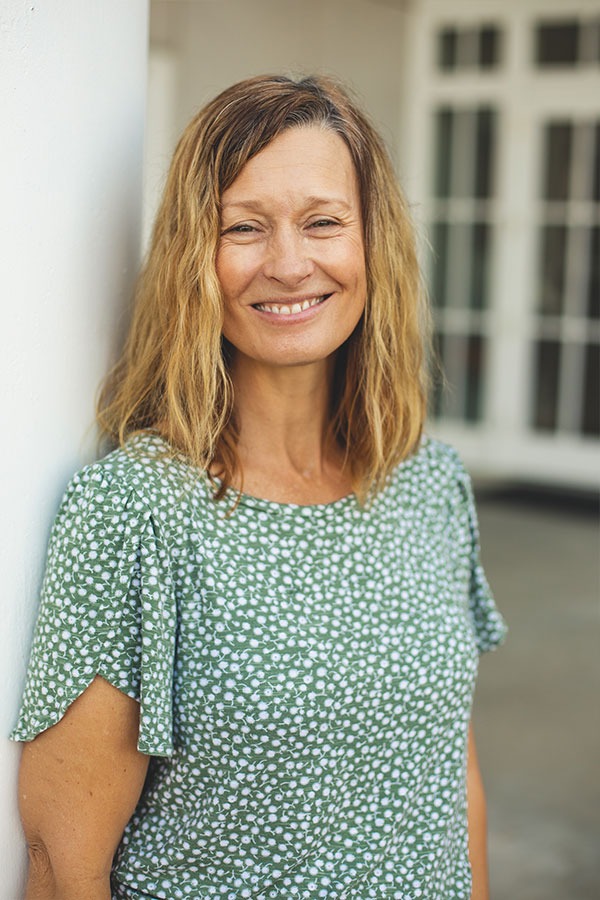 Lisa Sylvia – Kindergarten Teacher
Originally from Michigan, Lisa and her husband, Jim, moved to Kinston over 23 years ago and have called Kinston their home ever since.  An Occupational Therapist by trade, Lisa worked in Wayne and Lenoir County Public Schools for over three years. She then began homeschooling her three children and was a tutor in the Kinston Classical Conversations group for 9 years. Having a heart for children who are economically disadvantaged, Lisa served for two years as the executive director of The Gate, a faith-based community center serving youth in East Kinston. Lisa's passion is sharing the gospel and the love of Christ with all ages, and she loves teaching her students.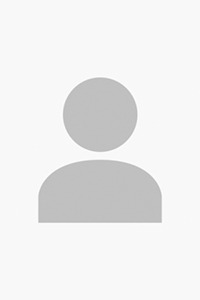 Joy Perez – Kindergarten Teacher
Joy Perez was born in Kinston and moved all over Eastern North Carolina with her large family of seven. Her heart for children began at an early age, and as she began searching for God's calling on her life, she traveled on three mission trips to serve in a Honduran orphanage. It wasn't until she started a family of her own that Joy found her calling to teach! She served her local Classical Conversations homeschool community for nine years in various capacities. Joy is now pursuing a different avenue of education, as God has directed her to serve at Hope Preparatory School. She and her husband of 17 years, Jose, serve faithfully in their local church, Immanuel Baptist, leading worship, opening their homes for small group Bible studies, and being available to serve as the Father leads. In her spare time, Joy enjoys beach days with her two girls, playing with her dog Peanut, cooking, and hanging out with her friends and family.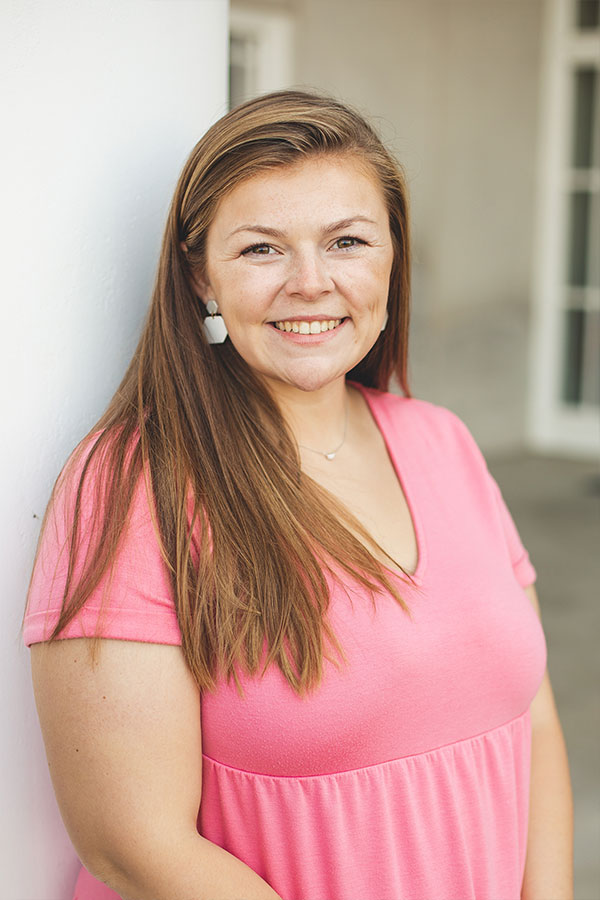 Megan Duty – First Grade Teacher

Megan grew up in a small town on the coast of Virginia and is a graduate of Liberty University with a Bachelor's degree in Teaching English as a Second Language and a minor in Spanish. She is passionate about advocating for children and about missions, having ministered in Honduras and taught English in Hong Kong and Rwanda. She has served as a valuable camp counselor at The Refuge in Ayden, NC, for three years. When she is not at camp or in the classroom, she enjoys volunteering at church, reading, and walking her dog.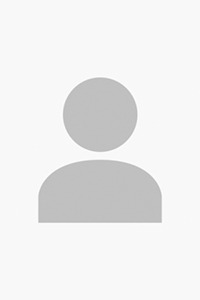 Debbie Johnson – First Grade Teacher

Debbie is originally from Chicago, IL, but she has lived in Kinston for over 40 years with her husband Stuart and their four daughters. She is retired from her Nurse Practitioner position, serving our community for 25 years. Last year, she served as a substitute teacher with Lenoir County Public Schools, where a love for teaching blossomed. In her spare time, she loves to spend time with family, serve her church, and lead and mentor a middle and high school choir. She has a passion for our youth to learn, to grow, and to serve our Lord Jesus Christ.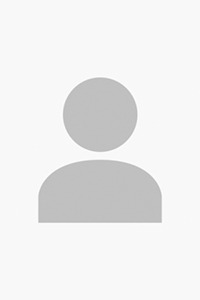 Georgia Jenkins – Second Grade Teacher
Georgia grew up in the Appalachian Mountains of Virginia. She graduated from
Virginia Tech with a B.S. in Agricultural Economics and recently retired from J.C. Howard Farms. Georgia felt God calling her to Hope Prep and desires above all else to serve the Lord, to love on students and their families with the same love Jesus has given her, and to nurture young minds. She is married to Reggie, an Agriculture teacher, and they have two adult children, a son and a daughter. Georgia loves to bake, camp, and spend time with her family and fur babies, Rooney and Scooter.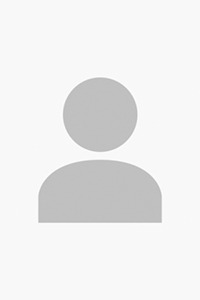 Laura Odeke – Second Grade Teacher
Originally from Australia, Laura and her family moved to Greenville, NC just over 20 years ago. She received her Bachelor of Arts from Sydney University. When her youngest child was in second grade, she began teaching at a classical Christian school in Winterville. Over the past 16 years, Laura has taught 2nd, 3rd, 4th, and middle school language arts. As an educator, she is passionate about Christ-centered, classical education that nurtures children towards Christ. In her free time, Laura enjoys traveling, reading, and hanging out with friends and family.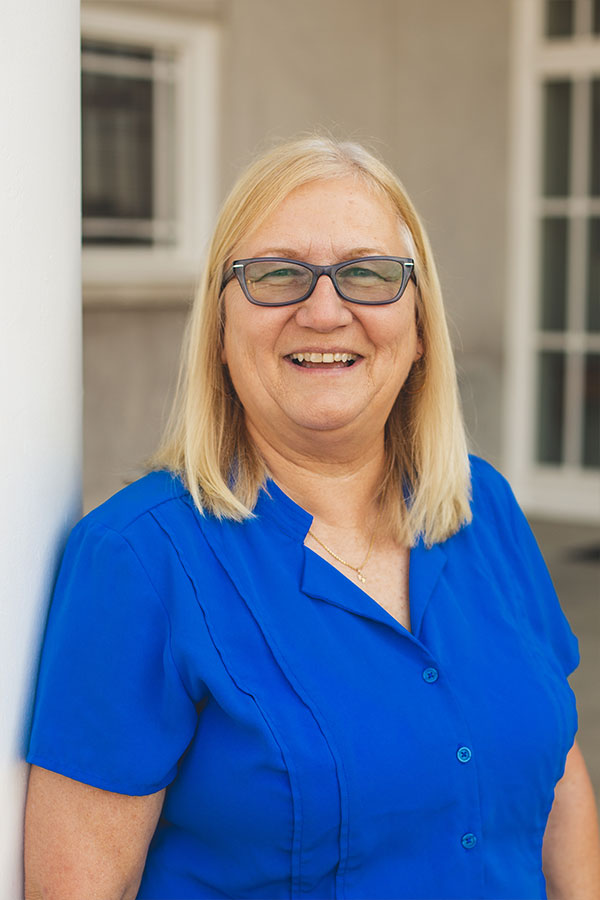 Debbie Golden – Third Grade Teacher
Debbie has a Doctorate of Ministry in Christian Counseling and she is a Licensed Clinical Pastoral Counselor. She is a Prayer Team Member at Open Door Church in Winterville and a member of the Christian Motorcycle Association. She is married to Dr. Jerry Golden and they have three grown sons and 9 grandchildren.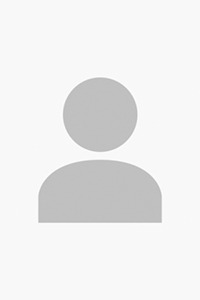 Makenzie Bridgers – Third Grade Teacher
Makenzie grew up in Mt. Olive and recently moved to Goldsboro with her husband. She received a Bachelors in Elementary Education in December 2021. She is delighted to be a part of the mission of Hope Preparatory School by sharing the hope and joy of Christ through classical education. When Makenzie is not teaching, she enjoys boating, reading a good book, and spending time with her family.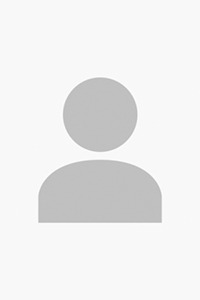 Judy Elliot – Fourth Grade Teacher
Judy grew up in Baltimore, MD and moved to South Carolina to attend Bob Jones University, where she earned a degree in Elementary Education. She has taught for over twenty years in schools, private tutoring, and homeschooling her four sons – now young men. She has lived in Maryland, South Carolina, Louisiana, and now North Carolina. North Carolina has been her home since 2005. When Judy isn't in school with her class, she enjoys reading and playing with her three grandsons. She is looking forward to teaching at Hope Preparatory and sharing her love for Christ and for learning with her students.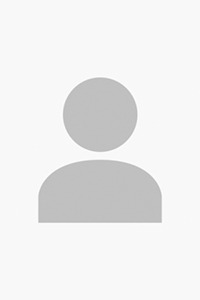 Ashely Perry Rudolph – Character Education Teacher

Ashely grew up in Kinston and considers it a blessing that she and her husband, Burton, were able to rear their three sons in Kinston. They have been longtime members of Grace Fellowship Church and active in Missions with a heart for Africa. Her degree is Early Childhood Education from UNC-Chapel Hill. Ashely taught 2nd grade locally for ten years and has always felt the desire for students to not only learn about "reading, writing and 'rithmetic," but also develop good character. She uses the Character First curriculum which incorporates animals to emphasize positive and godly character traits such as Patience (butterfly), Attentiveness (white-tail deer), Diligence (beaver) and Responsibility (eagle). It is her privilege to stay involved in the lives of the precious children and families at Hope Prep. She says she learns as much from the students as they do from her!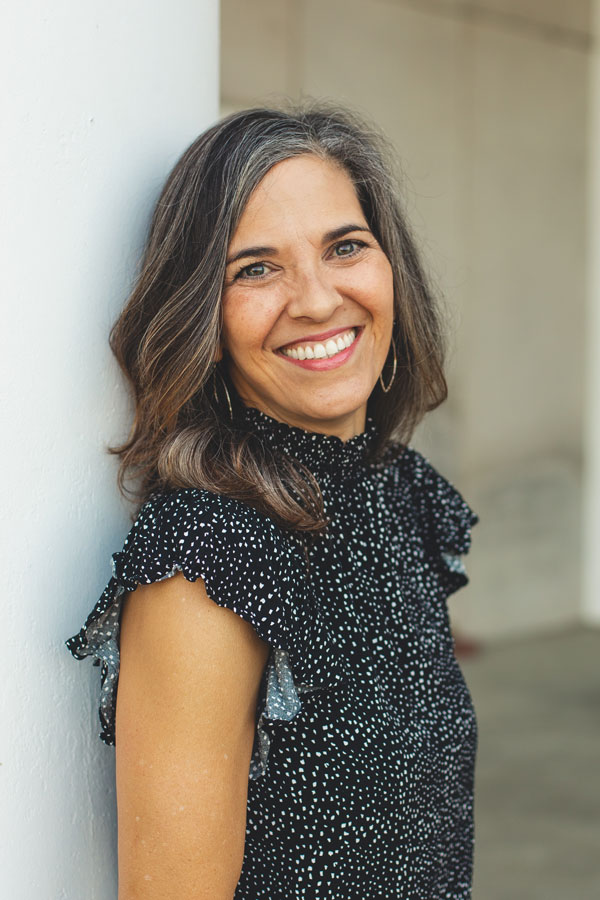 Gayla Vermillion – Director of Operations

Gayla and her husband, Tom, have 4 adult children and one grandchild. Gayla graduated from UNC-CH (Psychology) and ECU (Family Therapy) and homeschooled their four children through elementary and middle school. She helped start Classical Conversations in Kinston in 2008 and fell in love with the Classical model of education. After that she was a Special Education teacher in Lenoir County middle and high schools for 5 years. Before coming to Hope Prep, she taught 6th grade math and science at Christ Covenant School in Winterville. She and Tom are founding members of Grace Fellowship Church where they have served for 27 years.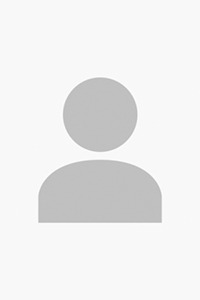 Jason Dulworth – Dean of Academics and Students

Jason was, is, and will be saved by God's unmerited grace. All things were created through Jesus and for Jesus (Colossians 1), so Jason joyously works to understand God's creation in order that he can better understand, love, and enjoy God. Born and educated in Missouri (B.A. Philosophy and Religion, M.A. English and Writing Studies), Jason and his wife, Courtney moved to Eastern North Carolina in 2012 and have since been blessed with four children. He has been a classical, Christian educator for a decade. Jason loves to learn and loves to lead others (teachers and students alike) in learning. When not teaching or reading, he can probably be found feeding his chickens or enjoying a conversation.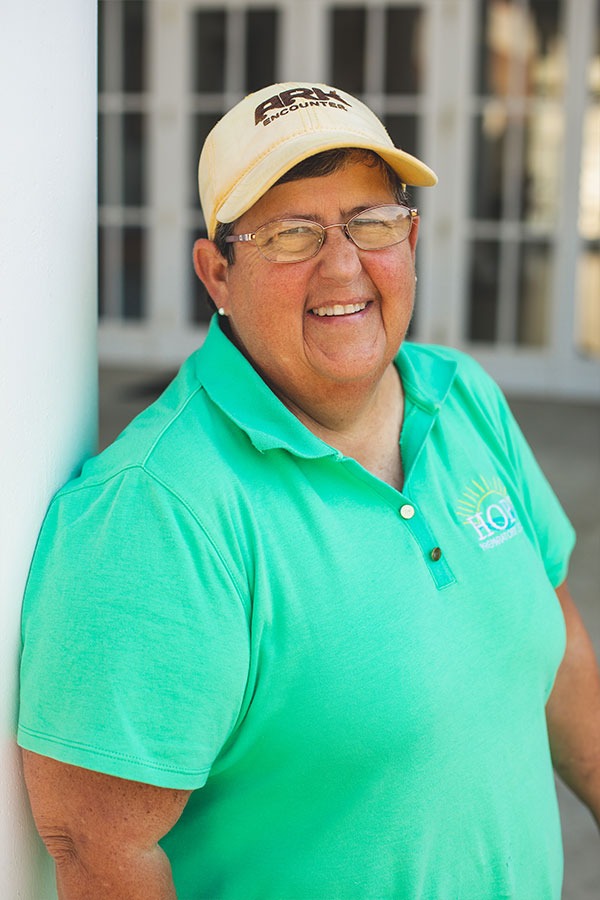 Dede Peele – Director of Family Ministry
Dede loves Jesus, children, ECU sports, and serving her community. She lives out "being the hands and feet of Jesus" as she meets physical and spiritual needs wherever she goes. She has served with Classical Conversations in Kinston and Greenville for the past 11 years, and she belongs to Grace Fellowship Church, where she runs a food and clothing ministry. While she has no children of her own, she is "Aunt Dede" to numerous children who love her dearly. She loves hanging out with children, boating, fishing, and watching sports.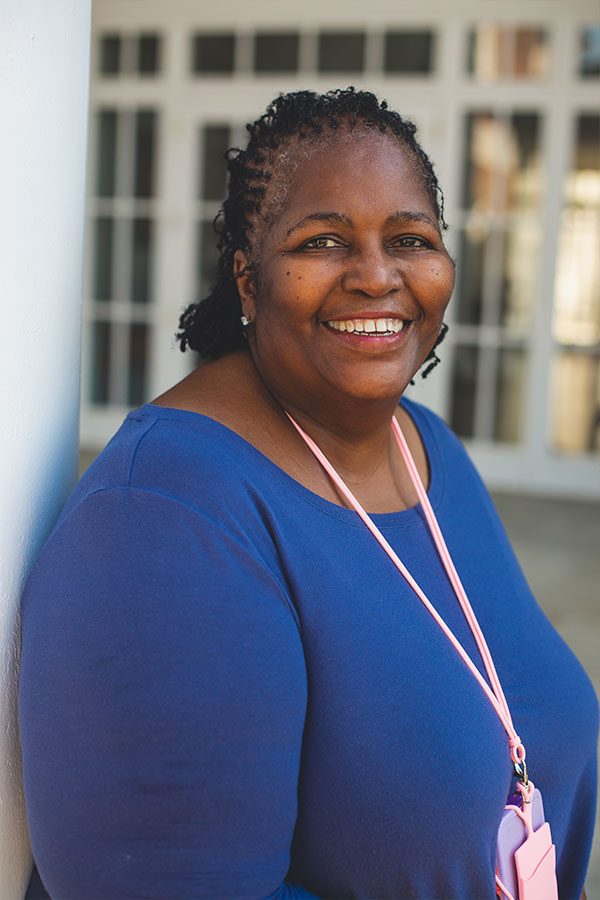 Renee Chambers – Director of Student Recruitment

Originally from western New York, Renee Chambers received her Pharmacy degree from Rutgers University. While practicing pharmacy, she went on to obtain a Master of Arts in Biblical Studies from Dallas Theological Seminary. She and her husband, Allen, homeschooled their three children utilizing classical education methodology through Classical Conversations in Gastonia, NC. After graduating their students (one who now teaches, two who are in college), Renee felt an increasing call to continue teaching and began substituting in her local school system. She is now excited to serve with the Hope Preparatory team to seek out and welcome new families to Hope.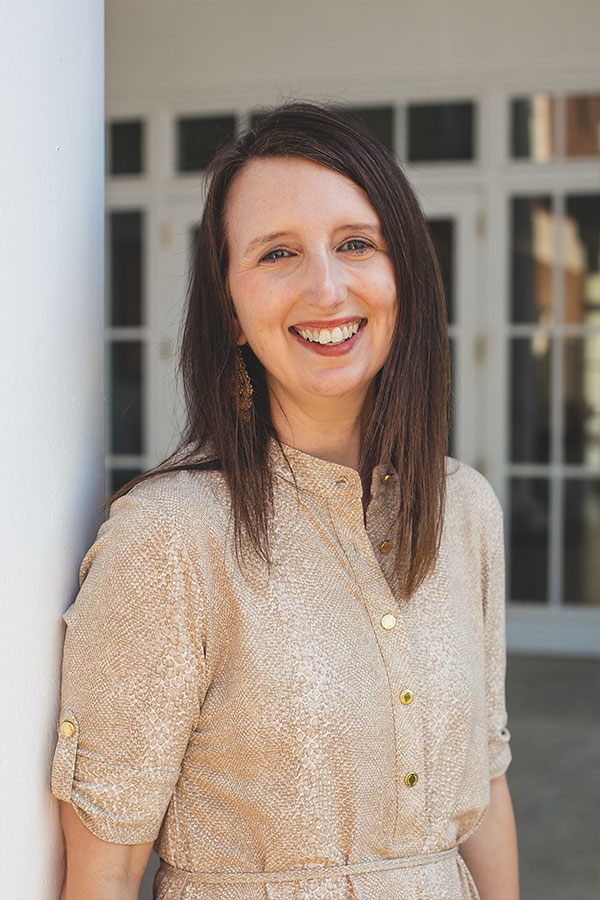 Johnna Modlin – Director of Development

Johnna grew up in Fuquay-Varina, NC, and graduated from Salem College with a Bachelor's Degree in Sociology and teaching certificates in Elementary Education and Learning Disabilities.  She obtained a Master's Degree in Speech-Language Pathology from ECU.  She and her husband Greg are blessed with two wonderful children who attend Christ Covenant School, where she has had the privilege of seeing, first-hand, the benefits of a Classical Christian education.  She has enjoyed teaching and watching children grow and learn as a teacher and as a Speech-Language Pathologist in a variety of educational settings, at Unity Church as a volunteer in the Children's ministry, and through various volunteer opportunities at Christ Covenant School.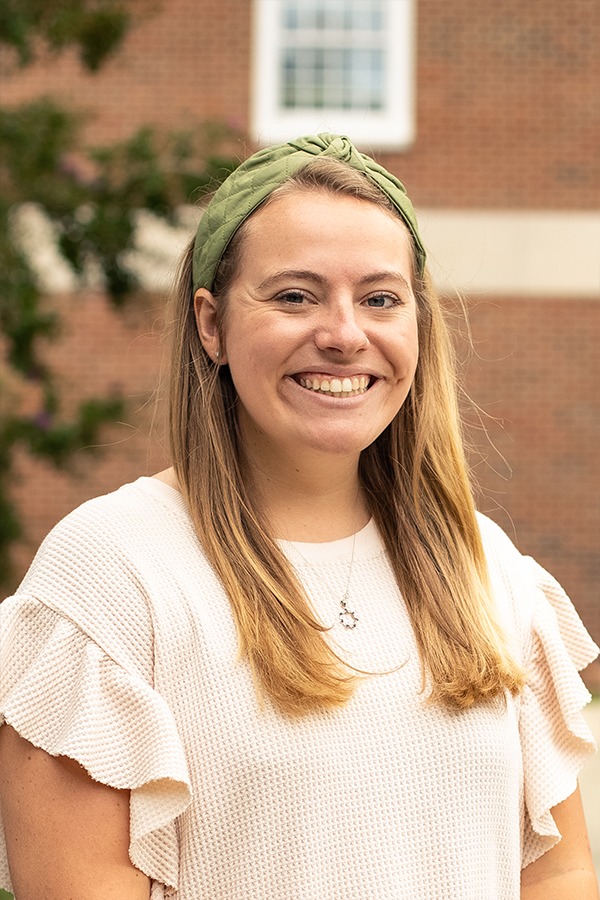 Claire Valliere – Director of Admissions and Marketing

Claire is a native of Kinston and was excited to move back to her hometown with her husband Jacob, in July 2022. She graduated from Liberty University in May 2020 with a degree in Strategic Communications. Claire is passionate about advocating for missions, having served and taught English in Thailand, Nicaragua, Ecuador, and the Dominican Republic. She is also passionate about the mission of Hope Preparatory to share the hope and joy of Christ through classical education and is excited to see what the Lord will do here in Kinston, NC at Hope Preparatory. In her free time, she enjoys spending time with her golden retriever Shep and her husband.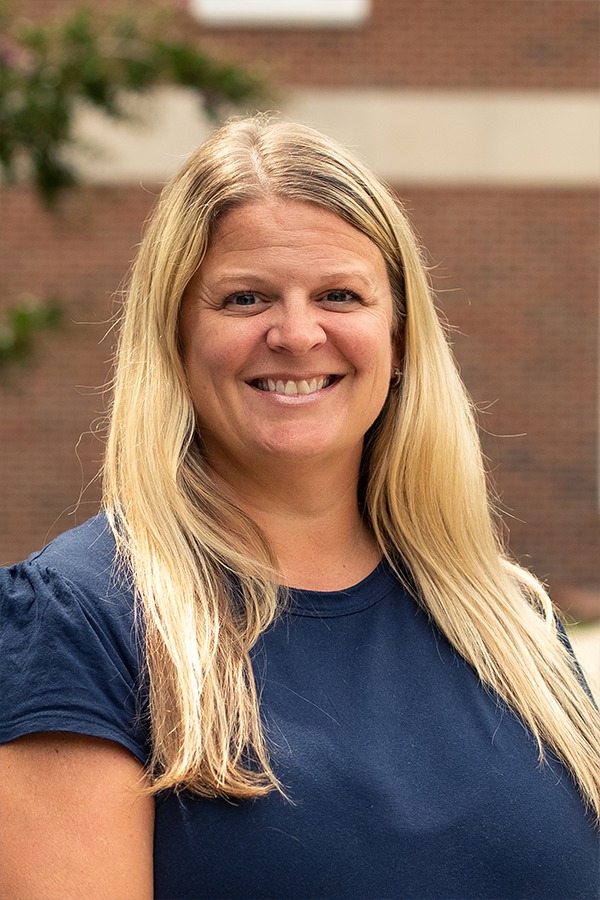 Sara Golden – Office Administrator

Sara has served as a preschool teacher for eight years and has been teaching classically for four years.  She has her bachelor's degree in Secondary Education with concentrations in English and Counseling.  Sara is married and has four children, two of whom were adopted through foster care.  She and her husband are licensed foster parents, and they are very passionate about reaching across socioeconomic lines to reach the under-served in their community of Kinston.  While she is not a Kinston native, she has called Kinston home since 2010 and has worked in Kinston since 2005. Sara also serves as a member of our board.